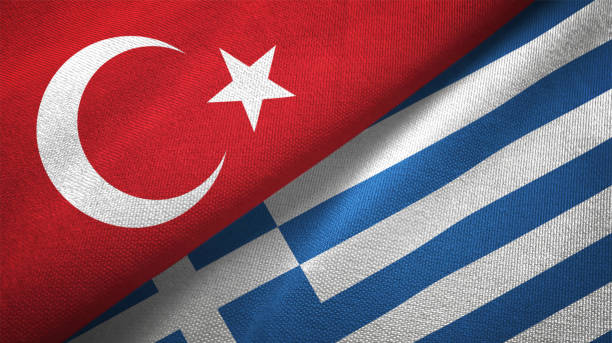 Recently, there have been more and more reports in the international press about the relations between Greece and Turkey. What is the history of Greek-Turkish relations that bring, according to some journalists and analysts, the possibility of a conflict closer? During the reading week, we will try to capture in an objective way the relations between Greece and Turkey through the pages of the book "Geopolitics of Greece" (the book is available in Greek and French). We will also try to capture some stereotypes and prejudices that influence the creation of the other's image.
Ikarian Center, from April 2 to 8, 3 hours daily 10:00 – 13:00 Monday – Friday (5 days)
Check-in April 2nd, Check-out April 8th.
Target audience
For those who were not born and raised in Greece and are interested in taking a closer look at the history of Greek-Turkish relations and the image that the Greeks have of the Turks. If of course you were born and raised in Greece, you won't learn anything new!
Language
Greek, with the possibility of translation into English if there are participants not able to understand Greek.
What else are we going to do?
We will try to get to know Ikaria a little better and have a good time. That is why some activities will be organized: excursions, visits to wineries, cooking evenings and traditional Greek dance lessons.
Accommodation
Participants will have accommodation in a private room at Ikarian Center's guesthouse. If you are traveling with a fellow traveler, you can share your room with him or her, even if she or he does not participate in the reading week.
Cost
For one person in a private room:  490 Euros
If you travel with a fellow traveler (no matter if he/she participates in the seminar or not): +120 Euros for the second participant.
The cost includes accommodation, local transport, transfers from the port of Evdilos and participation in excursions and activities. Does not include meals, airport transfers, museum tickets and tastings at local wineries.
Breakfast and meals are not served at the guesthouse. Each guest can prepare his own breakfast, in the common kitchen or in the kitchenette of his room.
Reservation
In the following calendar, select the days April 2 to April 8th and submit the form. A deposit of 190 Euro should be paid at the end of February. If the minimum number of participants is not reached by the end of February, the seminar will be canceled and the advance payments will be returned. Deposits are non-refundable after this date if participants cancel their registration, however you can register in another course or activity of Ikarian Centre, the same or the next year.