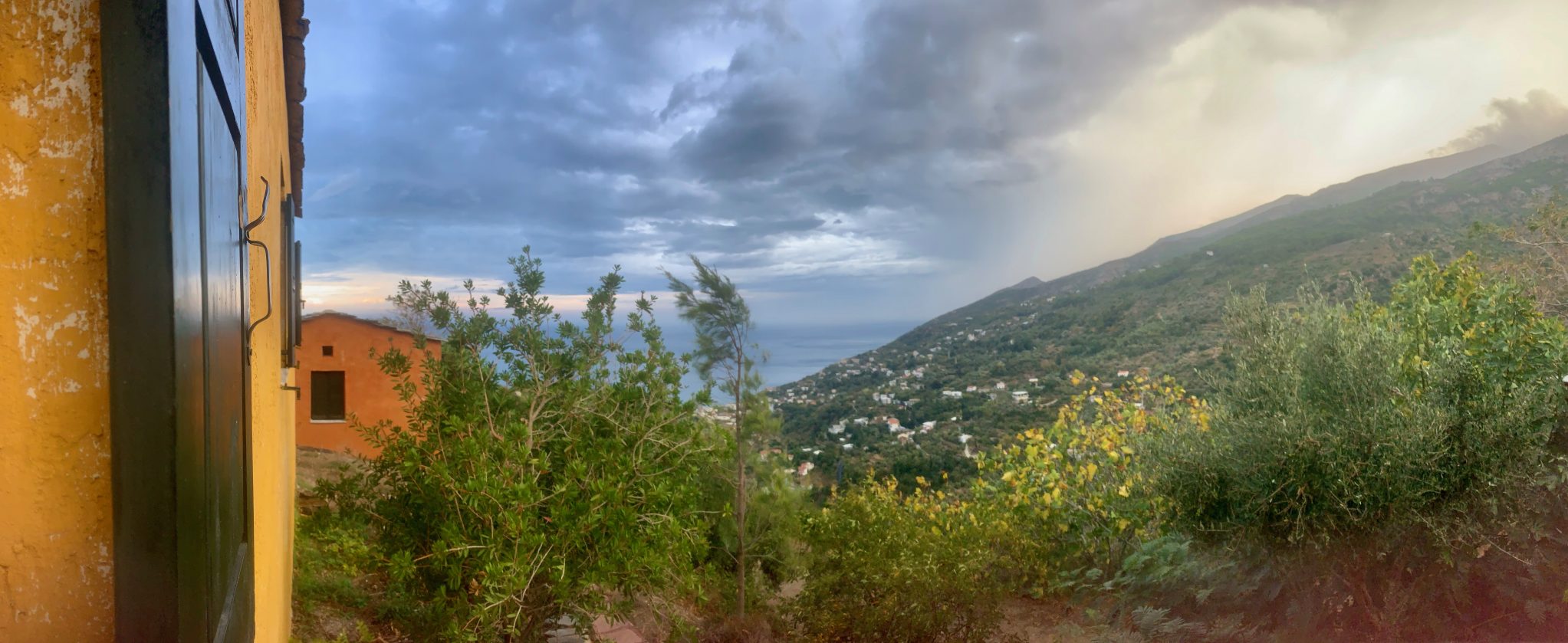 Ikarian Centre provides on the Greek island of Ikaria simple accommodation during some days of the year, when the Centre's guesthouse is not occupied by participants of our Greek language courses or other activities. For those who want to relax in a peaceful place, in the heart of a bushy area of the slope of Ikarian mountain, not that far away from the sea. A cafemio and a grocery store are located 15 min away by foot, in the settlement of Arethousa. The area is perfect for hiking. Our guests will enjoy the starry night sky, the flights of the birds of prey in the day sky above the centre, and the fantastic view to the sea .
Simple accommodation means that we do not serve breakfast nor meals, we also do not provide any kind of transport, including airport – port pick up. However you can prepare simple meals and breakfast in the kitchennet of you room.
More information regarding Ikarian Centre's gueshouse
We strongly recommend to our guests to come with their own vehicle. If you are planning to arrive in August, you must reserve a car in advance, You will not find any car or scooter to rend after your arrival
Reserve simple accommodation in Ikaria
Browse the calendar and make your reservation. Minimum duration for stay, 3 days.