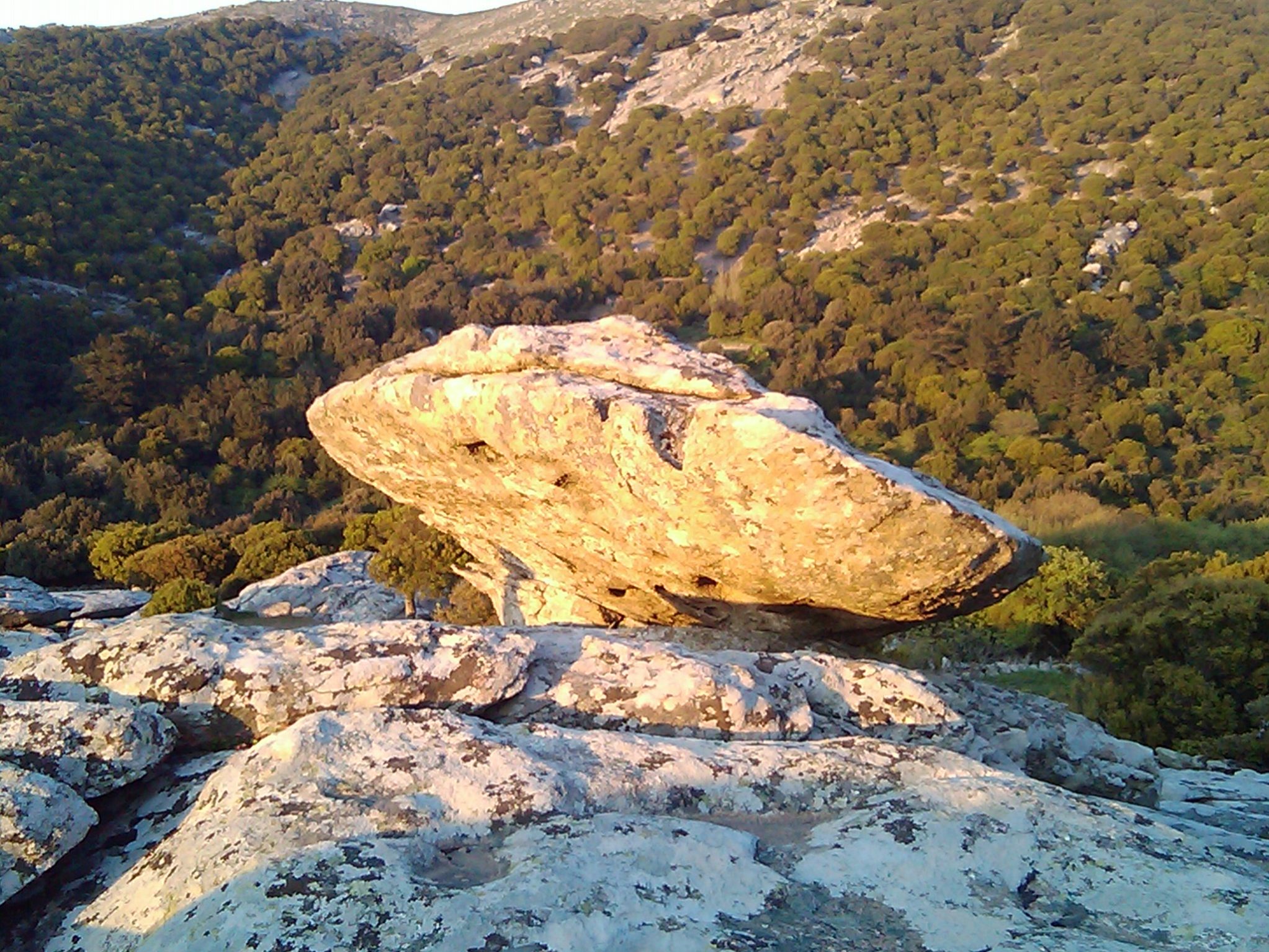 7 day walking holiday in Ikaria –
7 day immersion in Ikarian nature
Walking holiday on the Greek island of Ikaria. Reserve accommodation at our guesthouse, located in a spot ideal for hiking,, participate in our guided hiking tours and other activities, meet other people and immerse in the natural environment and culture of the island.
Ikaria has recently become known as the blue zone, for the longevity of its inhabitants, who seem to forget to die! The morphology of the island with its high mountains and steep paths, the local diet, the relative isolation, the slow pace of life, and the relations of the inhabitants of the local communities are some characteristics of the island that may explain this paradox.
Although we do suggest a series of hiking tours that you can find below in this web page, we can also provide tailor-made walking tours, designed on-site for your own needs! Ideal for solo travelers or small groups who want to relax in a quiet environment, in direct contact with nature. Languages we speak: English & Greek.
Dates and cost
Use the reservation form at the end of this page to reserve a place in one of the following tours:
July 9 – July 16, 2023 – 630€
Aug 6 – Aug 13, 2023 – 630€
Aug 27 – Sept 3, 2023 – 630€
Sept 24 – Oct 1, 2023 – 630€
Oct 15 – Oct 22, 2023 – 840€
Nov 12 – Nov 19 (combined with olive picking) – 840€
-15% if you share your room with another participant you are traveling with.
– You can reserve a place for a shorter period within the given dates, however there is no cost deduction due to fewer overnights.
– The cost includes central base accommodation at Ikarian Centre guest house, in a private room, transfer from the port and airport on Sundays, local transport, walking tours and other activities (lectures and screenings, traditional dance lessons, cooking evenings). The cost after Oct 1st 2023 also includes breakfast and meals.
Other activities and socializing
You will have plenty of time to enjoy the scenery and relax, also meet other people staying at the guesthouse and participate with them in activities we organize: You will participate in agricultural activities, visit local wineries, learn to cook local recipes in "cooking nights", learn to dance local traditional dances, swim in the hot springs that spring up in the sea and keep the seawater warm even in winter, and learn about the local architecture and history of the island.
Centre-based accommodation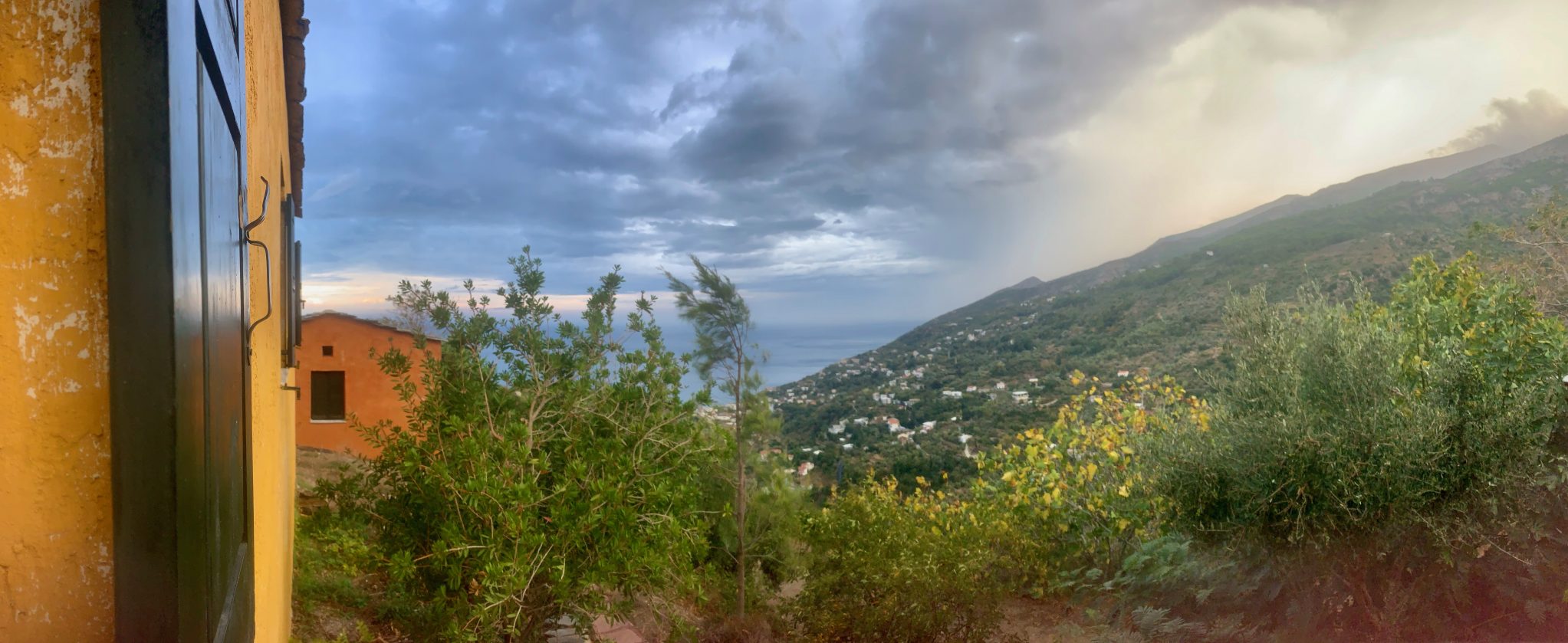 Accommodation in a private room with its own bathroom and kitchenette, and a separate external exit to the guesthouse of the Ikarian Center. The guesthouse consists of a complex of 4 independent buildings, in a bushy area between the settlement of Arethousa and the seaside settlement of Karavostamo. It is completely integrated into the natural environment of the mountain. A network of paths and dirt roads is easily accessible for short and longer walks. Tranquility and direct contact with nature, combined with facilities such as fast wifi that covers all areas and satisfies every "digital nomad" and common areas for eating, studying and working are key features of the accommodation. Each building includes 3 independent rooms of 20m2 with a separate external entrance, private bathroom and kitchenette. Each room can accommodate 2 people (adults or children). If you are more than two people, you will need extra room.
Ideal for your project or for digital nomads
Seclude yourself in the quiet of Arethousa to work on your own project, or simply to let the landscape and direct contact with the natural environment relax you. The guesthouse provides facilities such as a kitchenette, fast wifi in all areas and rooms, washing machine, which make life easier for our guests, whether they come for a few days or for longer periods of several weeks.
Routes we suggest
Every day we organize guided walking tours or facilitate our guest to go self-guided tours on the mountains of the area; each day there a different route / footpath in the schedule. During these walks you will enjoy the unique nature of the island and a landscape that is constantly changing: from a dry barren mountain with rocks carved by the surrealist artist "wind", to dense forest, small lakes and small river beds. In the background most of the time: the sea.
Arethousa – Karavostamo (circular route).
Arethousa – Dokimi (circular route)

Kyparissi – Droutsoulas – Akamatra.

Koskina Castle – Manganitis.
Raches – Theoktistis – Kampos. Visit to Theoktistis monastery and Karimalis vinery.
Christos (Raches) – Armenistis. We recommend eating and swimming at Armenistis.
Reservation
Browse the calendar to find the appropriate dates, check availability and submit your reservation.
More from the Centre