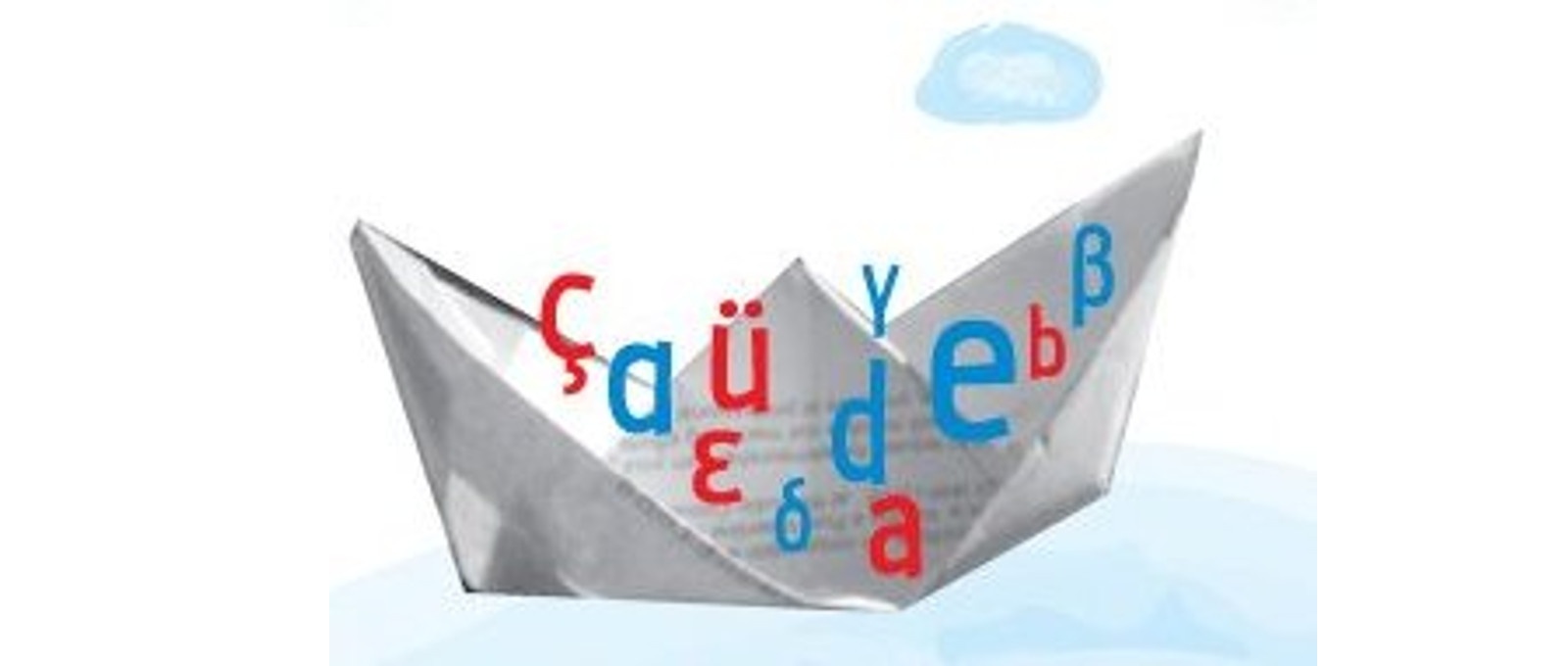 Dialogos is offering a free Greek language workshop in Istanbul for Greek language learners of all levels:
Duration: 19/Dec/2016 – 28/Feb/2017 (10 weeks, 2 working days/week, 40h of 60′)
Registration deadline: Friday 9/Dec/2016
Registrations closed
Contact us
Is it free?
The workshop is offered for free. This means that we don't require students to pay a defined tuition in order to attend. However, Dialogos and the teachers do need money and we expect our students' financial support in order to make the workshop possible . We also believe that our students' financial support is important because we see this workshop as a struggle against prejudices we must fight all together: teachers, coordinators and students.
We expect a minimum contribution of 330TL per donor. We don't want any money at all from anyone who cannot afford even a minimal tuition. On the other hand, we expect those who can afford it to contribute a full tuition and a bit more.
You may declare your contribution in the registration form. If you want to change the amount you have already declared or if you want to make a donation without participating in the course please contact us. You can pay later, via your credit card or with a money transfer to a bank account within Turkey. Details will be sent to you after your registration.
Please note that if we can't cover a minimum budget for the salaries and travel expenses of two teachers for 2 and a half months, Dialogos won't be able to give this course. For this reason we prefer that all money from donations be sent before the end of the registration period (9/Dec/2016)
Are you offering lessons only for absolute beginners and beginners?
No, we offer lessons for all levels, even for advanced students.
Which level, where and when?
You can register in one of the following time classes / levels:
(For the description of the levels we follow the common European framework. If you would like us to estimate your level, please complete the online grading test)
Absolute beginners
Absolute beginners have a very limited or no background on the language.
A: Beginners (A1 users)
Participants in A classes will have difficulty in forming sentences like "θέλω να πάω στον γιατρό" even in the present tense.
AA: Beginners – Low Intermediate (users A2-B1)
Participants in AA classes are able to form and understand sentences like "θέλω να πάω στον γιατρό", in the present, the past, and the future. If you want to complete a grading test, follow the link.
B: Low – upper intermediate (users B1-B2)
Participants in B classes are able to use past and future tenses. They will need to build vocabulary and develop the grammatical structures to talk about more abstract topics like the environment, labor, culture etc.
BB: Upper intermediate – advanced (users B2-C1)
Participants in BB classes will still have problems watching the TV news broadcasts and in reading Greek newspapers, but they can express themselves in more complex and abstract situations.
C: Advanced class (users C1-C2)
Advanced users are able to watch the news in Greek TV and read Greek newspapers. If you want to complete a grading test, follow the link
KADIKOY: Taksav foundation http://istanbul.taksav.org
1. C class: Tuesday & Friday 14:30 – 16:30
2. AA class: Tuesday-Friday 17:20 – 19:20
3. B class: Tuesday-Friday 17:20 – 19:20
4. Absolute beginners class: Tuesday & Friday 19:30 – 21:30
5. A class: Tuesday & Friday 19:30 – 21:30
BEYOĞLU: KATİP MUSTAFA ÇELEBİ MAH. İPEK SK. No 9
6. A class: Monday & Thursday 17:20 – 19:20
7. Absolute beginners class: Monday & Thursday 17:20 – 19:20
8. B class: Monday-Thursday 19:30 – 21:30
9. BB class: Monday-Thursday 19:30 – 21:30
Who is teaching?
Native Greek language teachers, with a wide experience in teaching Greek as a foreign language.
What is your material and your teaching method?
Grammar and vocabulary are taught via the use of texts and materials written by the teachers of Dialogos and Ikarian Centre. Emphasis is placed on the development of listening and speaking skills. New material (both in grammar and vocabulary) is mastered by students with the use of word games and verbal exercises. During the lessons hours, the teacher speaks as little as possible in the class and encourages students to speak instead. The teacher's role in the classroom is a) to briefly present material (words and grammatical rules), b) to encourage students to speak using THIS material and c) to correct students' mistakes.
During the course an online database with audio files, texts and grammar exercises will be at students' disposal. In this way students who miss one lesson will have the opportunity to study the material and be prepared for the next lesson.
I didn't participate in the introductory lesson, can I register now?
Yes you can. Fill in the registration form on the bottom of this page.
I participated in the introductory course, do I have to register again?
Yes, please fill in the registration form one more time. As we have added more classes, it's necessary to send us the form again, and to choose the time and location which is appropriate for you.
Are there other activities and events in conjunction with the course?
In conjunction with this workshop, we will also try to arrange meetings on skype for our intermediate – advanced students with intermediate – advanced Turkish language learners from Greece. In this way both sides, our students and the Greeks learning Turkish, will benefit from practicing the language they are learning.
However, DIALOGOS is not the usual language tutoring program.  Our workshops are intended as a method and a context for dialogue between groups of our people and a way to leave the prejudices among us behind. For this reason, and using language lessons as a framework, DIALOGOS wishes to organize an exhibition in Istanbul and Thessaloniki on 'the image of the other'. How are Greeks and Turks represented in the official narration, for example, of the school textbooks of their two countries? We wish to involve our students in creating this exhibition.
What is Dialogos?
DIALOGOS is an endeavor which uses teaching the language of the 'other' as a tool against prejudice, intolerance, and fanaticism.  Within this framework, from 2009 to the present, we have organized three parallel classes in Greek and Turkish for Turks and Greeks, on Samos and in Thessaloniki. Read more here.
More questions?
Fill in the contact form: https://goo.gl/forms/cz94uitzrJokMFRI3
[:]