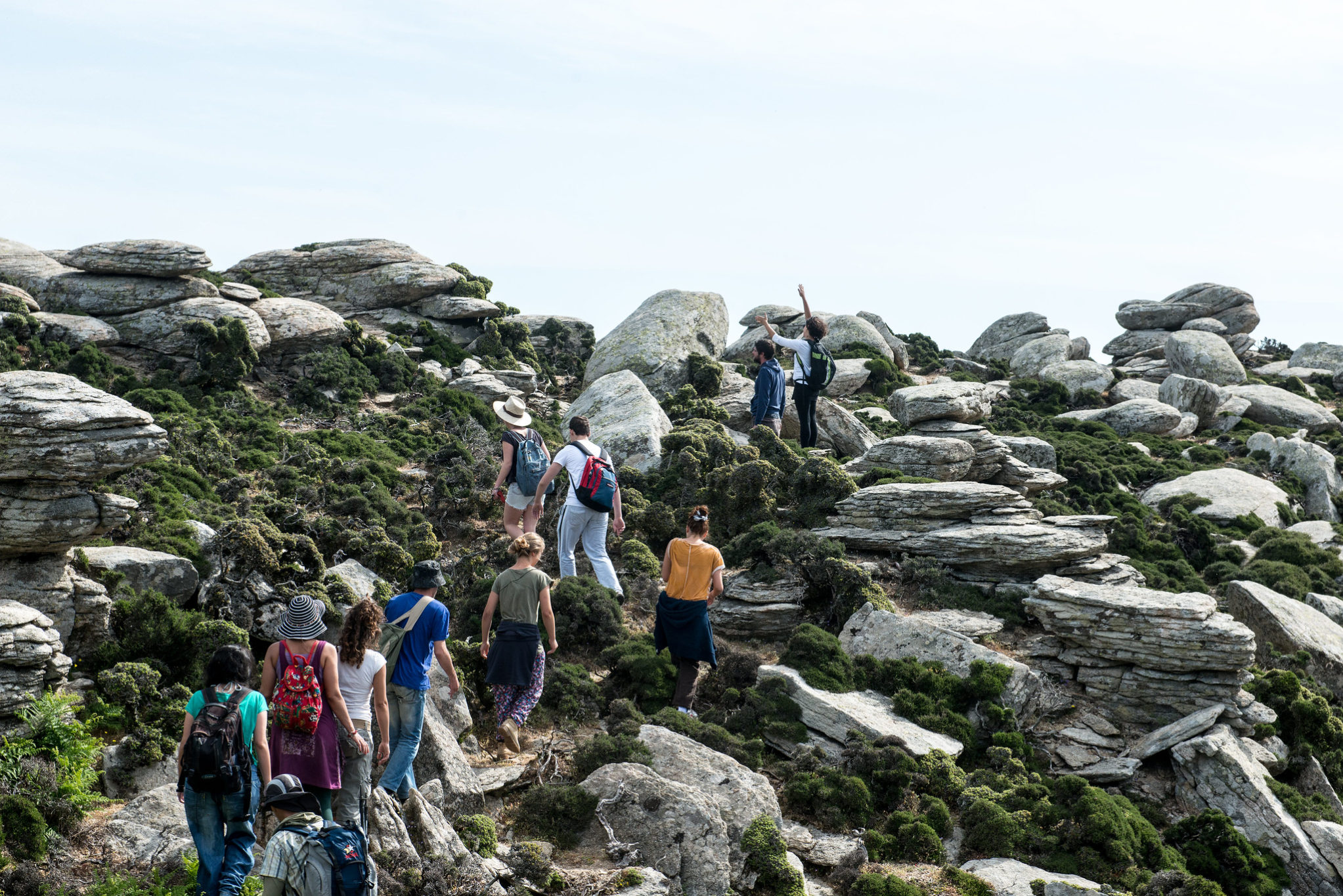 Take a walking holiday in Ikaria with accommodation at Ikarian Centre guesthouse. The guesthouse is located in a mountainous area of Ikaria, 300 over the sea. A network of paths and dirt roads is easily accessible for short and longer walks. Every day we facilitate our guest to go self-guided tours on the mountains of the area; each day there a different route / footpath in the schedule. Guided tours are also offered in an additional cost.  During these walks you will enjoy the unique nature of the island and a landscape that is constantly changing: from a dry barren mountain with rocks carved by the surrealist artist "wind", to dense forest, small lakes and small river beds. In the background most of the time: the sea.
Walking routes
Arethousa – Dokimi (circular route) We recommend eating at the Arethousa tavern and swimming at Kyparissi beach
Arethousa – Karavostamo (circular route). We recommend eating and swimming in Karavostamo.
Kyparissi – Droutsoulas – Akamatra. We recommend eating in Akamatra, visiting Evdilos and swimming in Flesh beach, next to Evdilos.
Koskina Castle – Manganitis. We recommend swimming and eating at Manganitis
Raches – Theoktistis – Kampos. Visit to Theoktistis monastery. We recommend eating and swimming in Kampos
Kampos – Karimali winery
Christos (Raches) – Armenistis. We recommend eating and swimming at Armenistis.