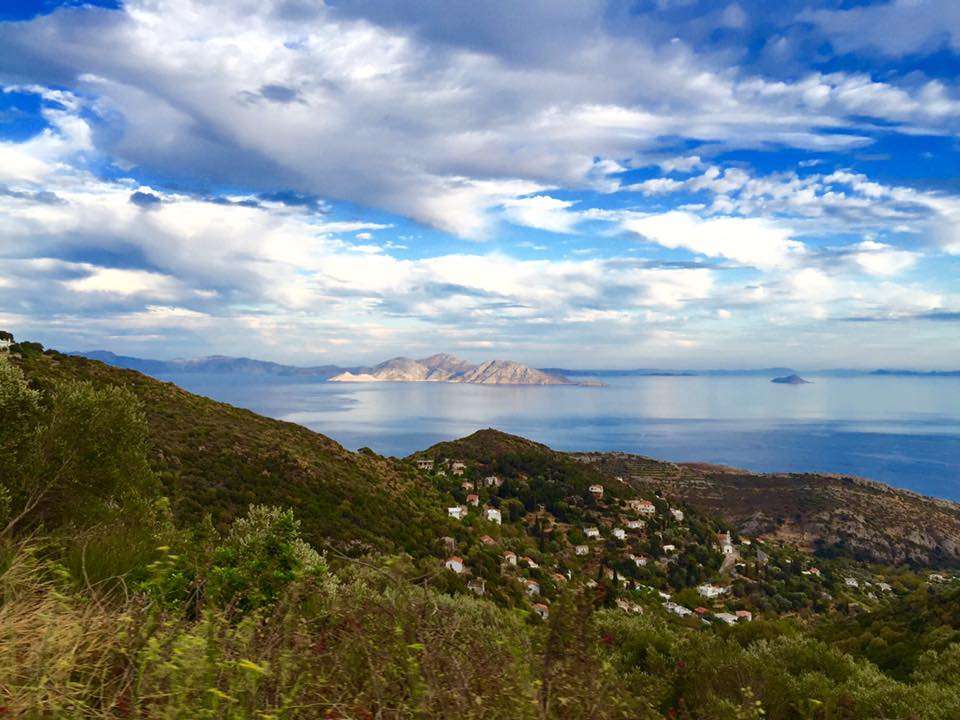 Hiking & outdoor activities 4all
(with optional Greek lessons for beginners)
The hikes and outdoor activities for everyone programs combine accommodation in the Center's guesthouse with hikes on the trails of the area and/or agricultural activities such as olive picking. They are addressed to everyone, NOT only to students of the Greek language. However, students at initial levels of Greek (beginners) or those who want to start learning Greek can also combine Greek lessons at an extra cost.
What are you going to do?
You will have enough time to enjoy the scenery and relax, but also, you will be able to meet local people and work with them in agricultural activities, visit winemakers or beekeepers, learn about Ikarian herbs, cook local recipes, dance the local dances of the island, walk on the mountain, swim in the hot springs that bubble up in the sea, learn about the local architecture and history of the island.
Ikaria
Ikaria is a small island in the center of the Aegean, still off the radar of the tourist industry, with a unique wild nature and a mountainous terrain. For some people Ikaria is the place where people forget to die, as some studies conclude that the island belongs to the longevity zones, the blue zones: A place where people live longer than expected.
Accommodation
Accommodation in a private room with its own bathroom and kitchenette, and a separate external exit at the Ikarian Center's guesthouse. A fellow traveler can share the room with you, but there is no discount in the participation fee.
Accommodation in a private room. Cost is per person. Private Greek language lesson is possible with an additional fee. A fellow traveler who is going to share the room with you is also welcome with a small discount. The cost includes airport transfer, accommodation, breakfast, excursions and activities. It does not include meals in the taverns. A meal in a local tavern costs around 15 Euros, including wine. Check the accurate cost breakdown and make your reservation using the reservation form at the end of this page.
Cost
1260€ for 9 day (8 overnight) programs.
The cost includes transfer from the airport or port on the day of arrival, accommodation, breakfasts, simple lunches, excursions and activities. Meals at local taverns are not included. A meal in a local tavern costs around 15 Euros, including wine.
Greek language lessons
Greek courses for beginners (level A1 or A2) or absolute beginners are also offered at an extra cost. A beginner is a student who does not know how to use the tenses of the verb, also for the needs of daily communication during his stay in Ikaria he cannot use Greek.
Programs you can sign up for: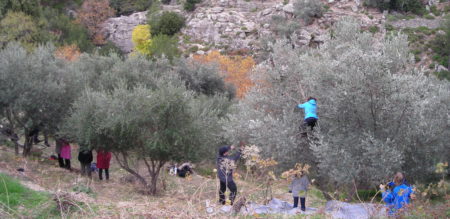 Ikaria in autumn: We pick olives and learn how olive oil is produced! ...
Read More
Sign up
For olive harvest: Oct. 20-29 2023, Nov 17 -26 2023