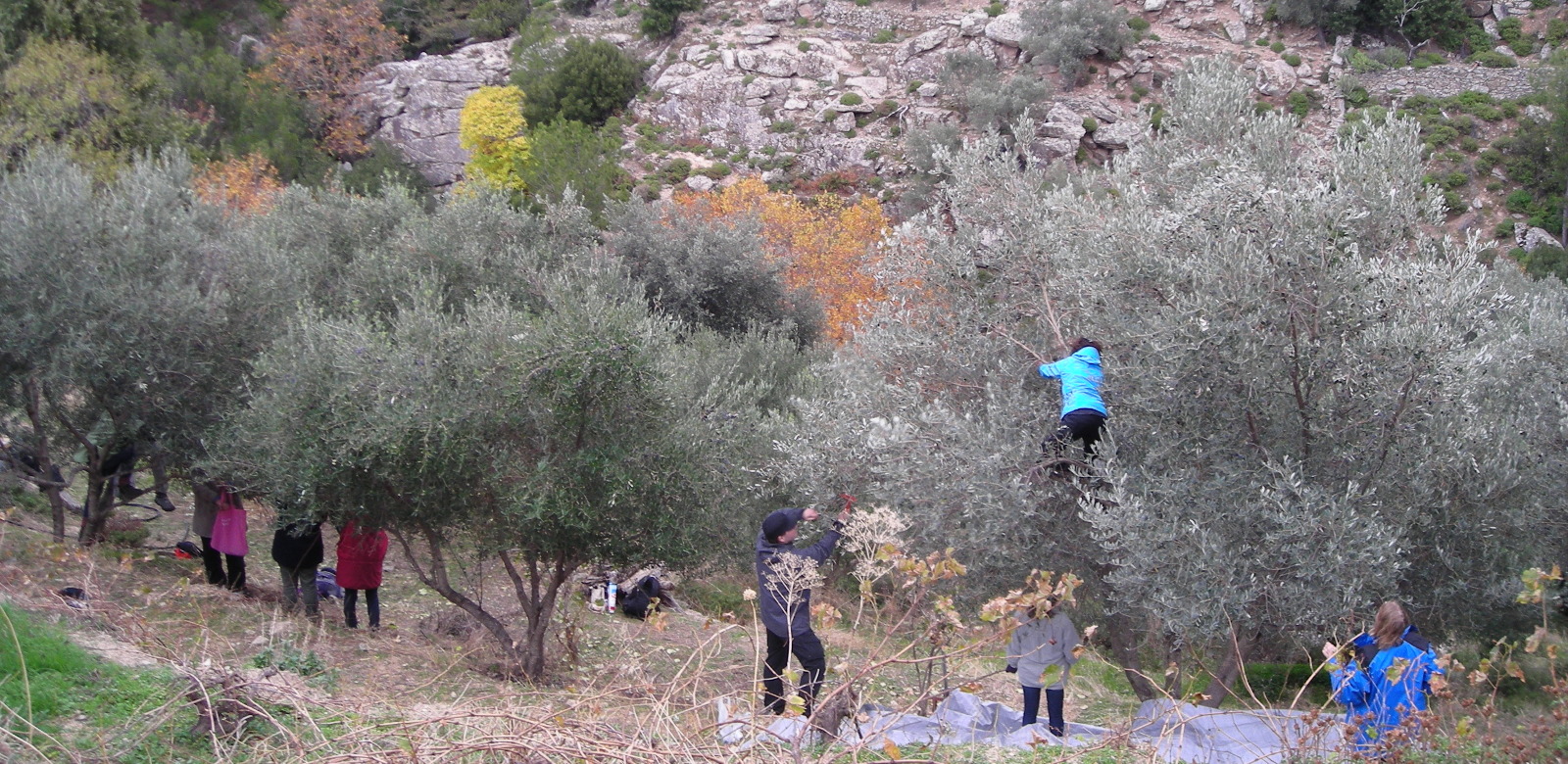 7 days picking olives –
immersion holidays 4all in Ikaria
In November, we offer accommodation in Ikaria combined with olive picking, for all (which means also for those who do NOT learn Greek). You can participate for a week, from Sunday to the following Sunday. During your stay you will work for a few hours picking olives in the small olive grove of Ikarian Center, where our guesthouse is also located. We will visit an olive press and see how olive oil is produced. We will also make soap from olive oil. It's an experiential olive oil production workshop! When you leave, you will take with you the oil and soap that you will have made!
Dates & Cost
Sunday Nov 12th to Sunday Nov 19th, 2023
840 Euro / person / week
Each person has their own room. -15% if you share your room with another participant you are traveling with. You can reserve a place for a shorter period within the given dates, however there is no cost deduction due to fewer overnights.
The cost includes
Accommodation in a private room, breakfasts and simple meals.
Pickup from ports and airport on Sundays.
Local transport & excursions on the island
Participation in olive picking and other activities (lectures and screenings, dance lessons, hikes, cooking evenings, etc.)
What else are you going to do?
You will have plenty of time to enjoy the scenery and relax. We will also work a little with local people in agricultural activities, visit local wineries to taste local wines, learn to cook local recipes in "cooking nights", learn to dance local traditional dances, walk the local trails, swim in the hot springs that spring up in the sea and keep the seawater warm even in winter, and learn about the local architecture and history of the island.
Accommodation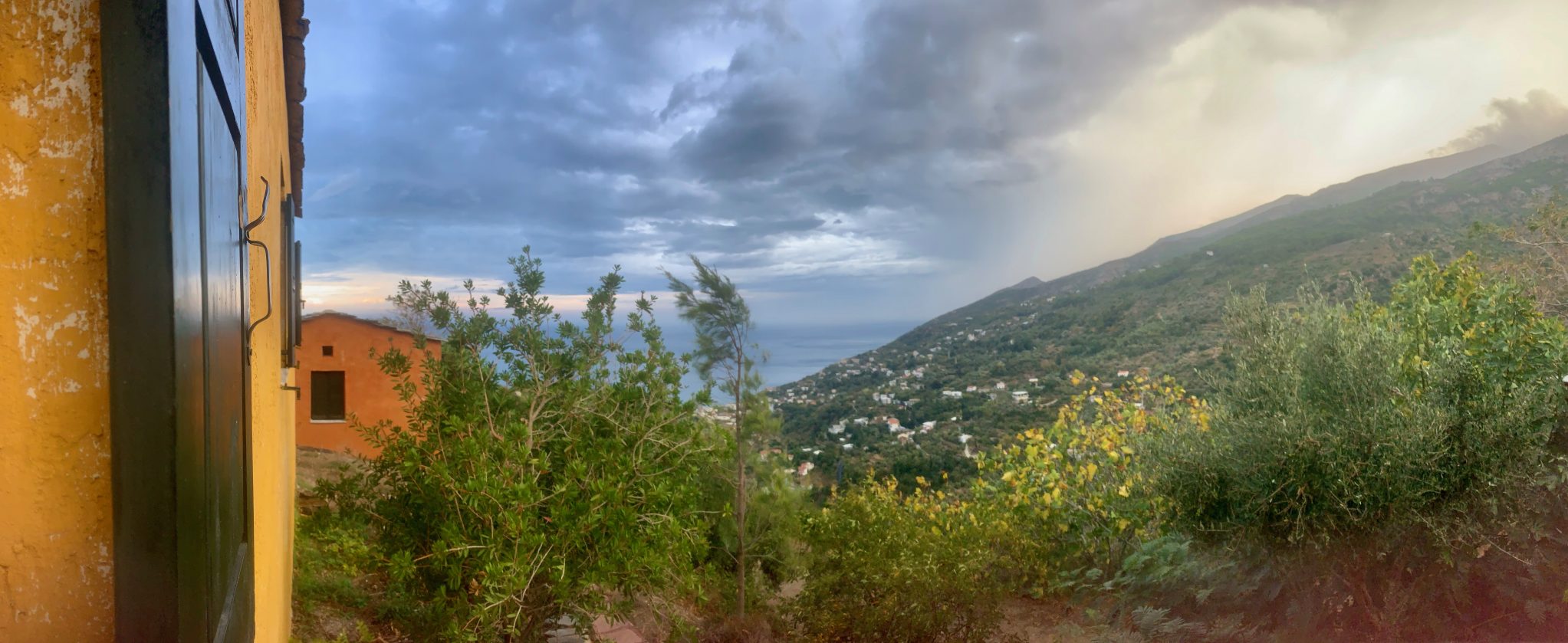 Accommodation in a private room with its own bathroom and kitchenette, and a separate external exit at the Ikarian Center's guesthouse.
Reservation